---
You'll receive many benefits from DCF's Economic Services Division on the Vermont EBT card. This includes 3SquaresVT, Emergency Assistance, Essential Person, and Reach Up.
---
Image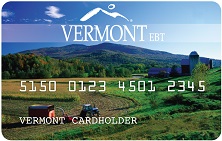 How It Works
We send you an EBT card.
You select a 4-digit Personal Identification Number (PIN).
Your benefits are added to your card on the same date each month depending on the program — even on weekends and holidays. 
You use your card to buy goods or get cash, and your account balance decreases accordingly.
---
Image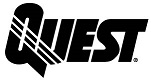 Where You Can Use It
You may use your EBT Card at participating stores, ATMs, farmers' markets, and anywhere you see the QUEST® logo.
---
More Details
Read the EBT brochure to learn how to use your card and get answers to frequently-asked questions.
---
Where To Learn More
Call EBT Customer Service (24/7) at 1-800-914-8605.
Go to the ebtEdge website for information about your account (e.g., balance, transaction history).
If your 3SVT benefits were fraudulently stolen from your EBT card, visit this page to find out if you are eligible for replacement benefits.
---